Our Group
Faculty
Bonnie Fleming (Group Leader)
Proferssor of Physics
Bonnie Fleming, professor of physics, focuses on new physics in the neutrino sector. Fleming is the founding spokesperson of the MicroBooNE collaboration at Fermilab, and its current scientific co-spokesperson  …more…
Visiting
Antonio Ereditato
Visiting Professor of Physics 
Antonio Ereditato is Visiting Professor at the Physics Department (joint Yale-FNAL position), and Emeritus Professor at the University of Bern. He carried out research activities in the field of experimental neutrino physics, of weak and strong interactions with experiments conducted at CERN, J-PARC, Fermilab and Gran Sasso.   …more…
Reseach Scientist
Dr. Domenico Franco
domenico.franco@yale.edu, Curriculum Vitae
Domenico joined the group in 2017 and he is responsible for SBND and DUNE projects at Yale as well as for the local hardware activities. He studied in Italy at University of Rome "Tor Vergata" and got the Ph.D in 2008. He worked in Rome, Bern, Lyon, Zurich being part of different projects, from hadronic physics to dark matter and double beta decay experiments. His field of interest is detector R&D for particle physics with particular interest on argon and xenon TPC. Beside this, he has some interest in neutron physics as well as in finance and economy, especially, in market's behavior. He played volleyball many years before to became a volleyball coach. During his free time, he like to play guitar, practice sport, and read books.
Post-doctoral 
Dr. Jay Hyun Jo
jayhyun.jo@yale.edu, Curriculum Vitae
Jay received his Ph.D. from Stony Brook University in 2015, and joined the high energy neutrino group in 2018. He is currently working on low energy excess search using Wire-Cell technique in MicroBooNE, a novel event reconstruction algorithm with liquid argon time projection chamber. He's also involved in dark matter experiments with Maruyama group in Yale, COSINE-100 and DM-Ice. Jay loves to read books, listen to music, and watch Yankees beat Red Sox.
Graduate Students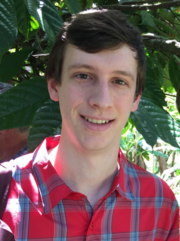 London Cooper-Troendle
Student Year 5
london.cooper-troendle@yale.edu
London is working on MicroBooNE data analysis on advancing the Wire-Cell analysis. He focuses on identifying and removing background activity through a cosmic event tagger, on calibrating the charge and dQ/dx measurements, and on validating the Wire-Cell numu selection in general.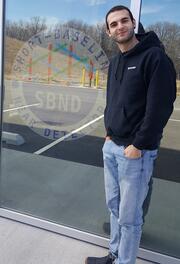 Giacomo Scanavini
Student Year 4
giacomo.scanavini@yale.edu, Curriculum Vitae
Giacomo was Postgraduate Associate for 6 months and he is now fourth year graduate student from Italy. He got both his bachelor and master degree in Italy, University of Trento and Pisa. Currently, he is involved in the assembly of the SBND field cage and Wire Cell analysis for MicroBooNE. Is also part of DUNE collaboration working on the Argon Cube Near Detector.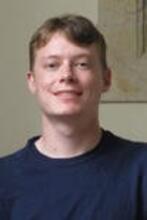 Lee Hagaman
Student Year 2
lee.hagaman@yale.edu, Curriculum Vitae
Lee graduated from UC Berkeley in 2019, after working on technology for LXe TPCs. He is now involved with MicroBooNE and SBND analyses, as well as the development of our R&D LArTPC at Yale.
Angela White
 Student Year 1
Angela White graduated from Brown University in 2021 with an undergraduate degree in Physics.
During her time there, she worked on analysis for the LUX and LZ detectors, specifically focusing on metastable xenon production cross sections via inelastic neutron scatters. She is now invloved in MicroBooNE analysis as well as in the SBND Field Cage construction.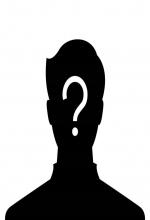 Kaicheng Li
Student Year 5
Undergraduate 
Former members
Serhan Tufanli: Postdotoral Fellow at Yale. He has now a CERN Fellow in Switzerland.

Elena Gramellini:  Graduate student at Yale, Ph.D 2018. She is currently Lederman Fellow at Fermi National Laboratory in Batavia (IL)

Brooke Russell:  Graduate student at Yale, Ph.D 2019. She is currently Chamberlain Fellow at Berkeley Lab

Supraja Balasubramanian:  Graduate student at Yale, Ph.D 2020. She is Postdoc at FNAL

Xiao Luo: Postdoctoral Associate. She is now Assistant Professor at UC Santa Barbara.

Mitch Soderberg: Researcher Associate at Yale in 2006-2010. He is now Associate Professor at Syracuse University in USA.

Roxanne Guenette:  Postdoctoral Associate at Yale in 209-2013 and she is now Associate Professor at Harvard University in USA.

Andrzej Szelc: Postdocatoral Associate in 2011-2015. Today he holds the Royal Society University Research Fellow at the University of Edinburgh in UK.

Alessandro Curioni: Postdocatoral Associate at Yale during the years 2004-2009. He is now Project Associate at CERN in Switzerland.

Eric Church: Researcher Scientist at Yale in 2010-2014. Today he works as Scientist at Pacific Northwest National Laboratory

Ariana Hackenburg: Graduate student at Yale, Ph.D 2018. She works today in data science

Corey Adams:  Graduate student at Yale, Ph.D 2016. Today, he is Assistant Computer Scientist at Argonne National Laboratory.

Kinga Partyka: Graduate student at Yale, Ph.D 2013.  She left reaserch and today she works in finance.

Josh Spitz:  Graduate student at Yale, Ph.D 2011. Today, Josh holds the Norman M. Leff  Assistant Professorship at the University of Michigan Ann Arbor in USA

Steve Linden: Graduate student at Yale,  Ph.D 2010.

Elizabeth Himwich

Nicole Pereira 

William De Rocco

Peter Zhang